Case Study: Aim 4 Fitness


Before Fitness Website Formula…
Aim 4 Fitness is a women's kickboxing studio in Midlothian, Virginia. Owner and Head Instructor Kathy Mullins wanted to create a supportive workout atmosphere for women in her community to transform their bodies and feel their best. Her studio started to face some competition when two kickboxing franchises opened within four miles of Aim 4 Fitness in just six-months.
In order to differentiate her studio from its new competitors, Kathy hired a web marketing company that specialized in advertising. The company claimed they would give Aim 4 Fitness the competitive edge it needed with lead generating ads. The company's work was a failure and Kathy did not get a single organic lead after paying thousands of dollars for the services. Kathy continued to see no improvement in lead generation and knew that if she stuck with this web marketing company, her studio would stay stagnant and continue to lose clients.

After Collaborating With Us…
After deciding to collaborate with Fitness Website Formula, Kathy had her first consultation in January 2016. By the end of February, she had dozens of new leads ready to buy from her. The Fitness Website Formula team started a Facebook Ad campaign and a sales page to continue capturing leads for Aim 4 Fitness even while the website was under construction. January is one of the busiest times of the year for fitness professionals and doing this was crucial for her business. This strategy attracted several leads before the website was even launched.
The Aim 4 Fitness site was up and running by February and leads quickly started to come in once the website was equipped with search engine optimization. The Aim 4 Fitness website generated 63 leads in just two months and received over 3,000 page views in three months. Her membership has increased by over twenty people and she continues to see new leads come into her studio from the website alone.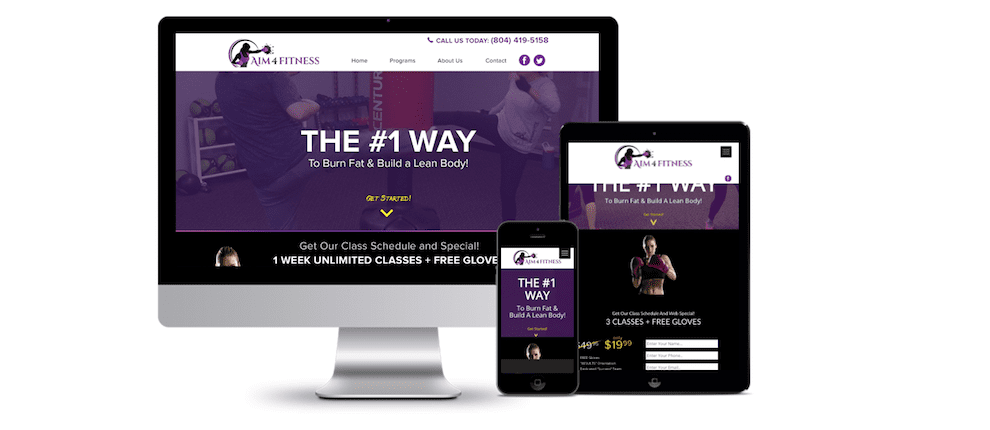 What a Difference!
Kathy's decision to switch her website and marketing services to Fitness Website Formula helped her struggling business. The previous company she hired knew how to create a website but did not have a solid understanding of how to sell fitness online. Fitness Website Formula knows the industry inside and out and has nine years of experience behind their industry leading fitness marketing and website strategies.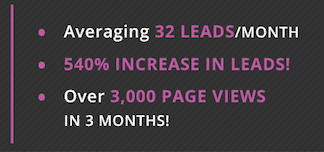 Unlike other web marketing companies, Fitness Website Formula does not just place ads for their clients online and watch what happens. The company uses its industry expertise to implement competitive marketing strategies that are proven to generate leads. They track the progress of all of their clients to continue to improve and personalize each campaign.
Kathy is very satisfied with the success of Aim 4 Fitness after working with Fitness Website Formula. Her once struggling studio is now thriving even with two kickboxing franchises just a few miles away.  Kathy looks forward to watching Aim 4 Fitness continue to grow and would recommend Fitness Website Formula's services to anyone looking to improve their business.