Case Study: Chris Meredith
Chris Meredith, owner of The Chris Meredith Method Fitness Studio, is dedicated to getting prospective clients maximum results through exercise, nutrition, and supplementation. Chris and his fellow trainers at the studio believe in educating clients to achieve long-term success instead of following fad diets and workouts. Their mission is when you are healthy, fit, lean and strong, life is more rewarding.
The Chris Meredith Method began as an in-home personal training studio and transformed into a semi-private training studio in 2005. The studio offers small group training and combines excellent service with a fun atmosphere.
Chris enjoys owning his own business because he is able to be creative and build a better training system for his clients. The most rewarding aspect to him is seeing his clients happy.
"Just the other day, one of my clients who recently finished a transformation challenge came in glowing and SUPER HAPPY! It feels powerful when you can impact someone's life like that." -Chris Meredith
Although the rewards significantly outweigh the challenges, Chris admits that time management has been a difficult feat that comes with owning your own business. He continues to explain that "having a reliable website that gets found without my constant attention is very helpful and gives me peace of mind."
Chris met us at the 2009 Fitness Business Summit and decided to work with us after hearing fitness marketing consultant, Bedros Keuilian, highly recommended our company. Before working with us, Chris explains that his site "looked like a little kid made it. It was clunky and didn't lead someone to opt in so I never was able to build my prospect list. It was basically an un-optimized brochure."
After working with us, Chris thinks his site looks awesome! He loves that the site has articles linked to it, comes up in the top 5 on local searches and that he receives leads regularly. Chris explains that the most rewarding aspect of working with us is that his site "looks so professional! Collects leads on autopilot, fast and reliable hosting and upgrades. The Fitness Website Formula team are always working on ways to provide better services and they are already great!"
Since changing his site, Chris has also spent time upping his Facebook marketing game. He currently uses Facebook ads to drive traffic to squeeze pages and build his list; he generally receives two to four new clients to his email list each day. In addition, he promotes short-term intro programs on the Facebook page that draw in new clients and eventually turn them into long-term clients.
When asked if he is happy with the services Fitness Website Formula has provided him with he said, "Absolutely! My website is beautiful and directs people to opt-in for a free session and consultation. It's serving its function wonderfully." -Chris Meredith
Given his success, he advises other clients to keep updating blogs and utilize search rankings because they are great for driving in new prospective clients with little effort.
His final words about the service he received from us are, "There's an added bonus: The Fitness Website Formula team are on the ball! When you need help, they are quick to respond and solve the problem."
We want to help all of our clients achieve as much success as Chris has! We are here to drive in more clients for you and take the stress of online marketing away so you can spend more time on what is important: working with your clients and changing their lives.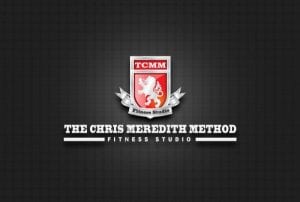 Takeaways
:
Chris has a beautiful and professional website that he is happy with
He has received more clients since working with us
Search engine optimization has helped him drive in new clients and he receives leads weekly
Facebook has been a powerful tool for him and the success of his studio
He recommends other clients take advantage of search rankings and updating their blogs to be successful