Case Study: Ian Fitness
Ian Weinberg started his personal training and boot camp studio, Ian Fitness, five years ago and has been highly successful. Since his initial opening, he has opened three additional studios around the Seattle, Washington area. He believes in helping people escape the traps of fitness fads and discover a plan to help them achieve real results.
The greatest reward of owning his business has been being his own boss and working with clients to get them results. Having all of the responsibility is both a reward and a challenge for him. Ian explains that he enjoys "the challenge of making sure his employees are happy and his clients are getting results" but it is difficult because "the finger can always get pointed at me if things don't go as planned."
"Make sure you have a website that is visually appealing and gets you the results you are looking for." -Ian Weinberg
Before deciding to start his business, Ian had one client he was training regularly. The client saw great results and that was when Ian realized the impact of what he was doing, and the possibility of opening a successful studio. He realized the next logical step was to create a website to get the word out, and reached out to us.
Ian advises others to keep up with Bedros Keuilian's blog because that is how he found out about Fitness Website Formula, and decided to work with us. He had a website created previously, but felt it was "unprofessional and was not converting web traffic into leads."
He was looking for a site that was "professional, visually appealing, converted traffic to leads and was mobile responsive." Ian was impressed with our strong background and history in the industry and felt that our services matched what he was looking for.
People that go to Ian Fitness' website tell him that it is appealing and well designed. His favorite feature is the opt-in buttons for free consultation or a discounted week of boot camp because this feature gives him a lot of new leads. Ian estimates that he receives 175 new leads per month, and his highest record was 225 leads in one month. The average monthly new lead count for Ian Fitness has doubled since updating the website with us.
Ian utilizes social media to create an integrated online presence for his business, and prefers Facebook the most. Facebook advertising and marketing have been a huge help for him to generate more leads and customer engagement. Having a Facebook page is an added bonus for him because "it leads people to their email and website, providing ample opportunities for new customers to learn about us."
When asked what advice he has for other business professionals starting up, he responded "Make sure you have a website that is visually appealing and gets you the results you are looking for."
"I am 100 percent satisfied with the work Fitness Website Formula has done for me." -Ian Weinberg
He continued to say that getting results when people visit your website is what it really comes down to and "Fitness Website Formula does a really good job at that."
Ian believes Fitness Website Formula contributed to his overall success by jump starting his business and moving things along a lot faster. He has much more traffic since working with us, but more importantly that traffic is getting converted into strong new leads. In his opinion, the site has a "professional look and feel that contributes to our overall professional image" needed to succeed.
Overall, Ian says he "could not be happier" with the web design services he has received from us. He was appreciative of the planning and design period so he could express what he wanted out of the site, and was impressed that we continually checked in with him along the process.
Ian concluded by saying, "I am 100 percent satisfied with the work Fitness Website Formula has done for me."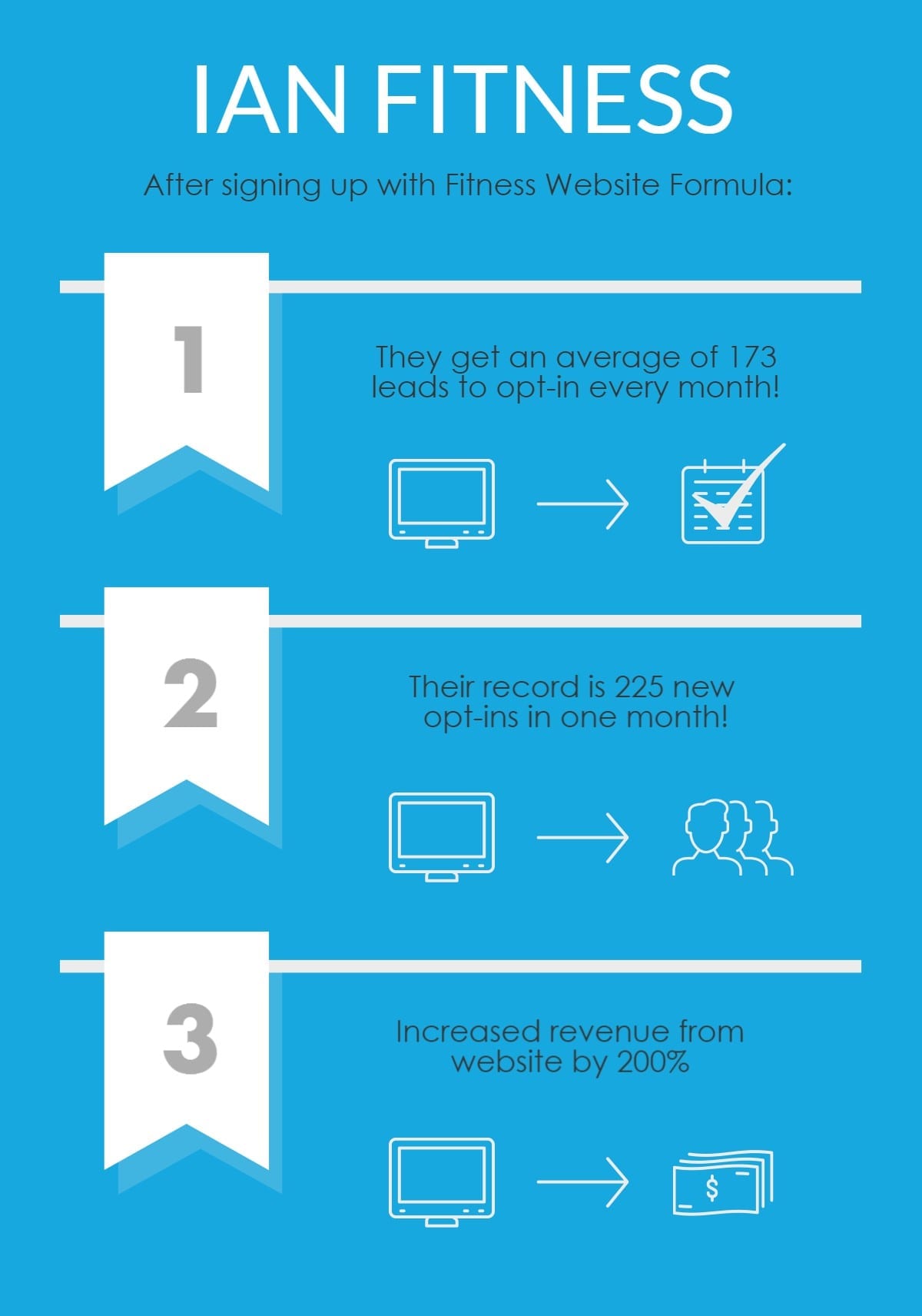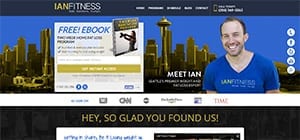 Takeaways
:
Ian wanted a professional website that would give him results
The site we created for him drives in around 200 new leads per month – achieving a 200% growth!
He hears only good things about the look of the site
Working with us has helped jump start his business
He is 100 percent satisfied with the results