Mobile Responsive and SEO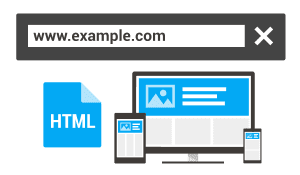 As many of you have probably heard around or perhaps read in a post on our Facebook page, Google has changed the way they rank sites. Google now ranks websites that are desktop and mobile compatible higher than they rank sites that are not mobile friendly. This change happened because of the growing number of mobile website users and the need for sites to work on multiple platforms. Google has come out and said that the change "will have a significant impact in our search results."
To help people with this change, Google has provided a comprehensive mobile guide that tells you if your site is mobile-friendly and how to implement best SEO practices. The last tab of the mobile guide is a url bar where you can enter your site and see if it passes the mobile-friendly test. This site was created to diminish some confusion with website owners and provide answers to the commonly asked question, "Is my site mobile-friendly or not?"
You may be worried thinking this change affects you, but rest assured and know we have everything taken care of. We have recognized the importance of mobile-friendly sites for awhile and have ensured that each of our sites has the best mobile response and SEO practices. We pride ourselves on having proven sites that beat out the competition and that has been proven by being ahead of the game with Google's change.
So while your competitors are scrambling to find a way to make their sites mobile compatible or overlook this news and consequently lose valuable business, you will continue reaping in the benefits of your site stress-free.
Check out this case study from Ian at Ian Fitness on how his mobile friendly website has helped him propel his lead generation.
One last note: if you built your site with us two or more years ago and have not redesigned since, please contact us. Your site may not be mobile responsive if you have not updated with us over the last two years, so reach out and we will remedy that quickly. Be sue to check if your site is mobile-friendly if you are in this position because we do not want any of our clients to fall behind on search rankings!