New Feature: SMS Lead Notification
We are unveiling our new Text Feature to you this week!
What is it?
When a lead fills out a consult form on your website, you will receive a text message right away. This will allow you to personally reach out to them – immediately. The message will allow for you to have a quick response time to communicate with a lead. Cool, huh?
Here's an example of what message you will receive after we activate it for you: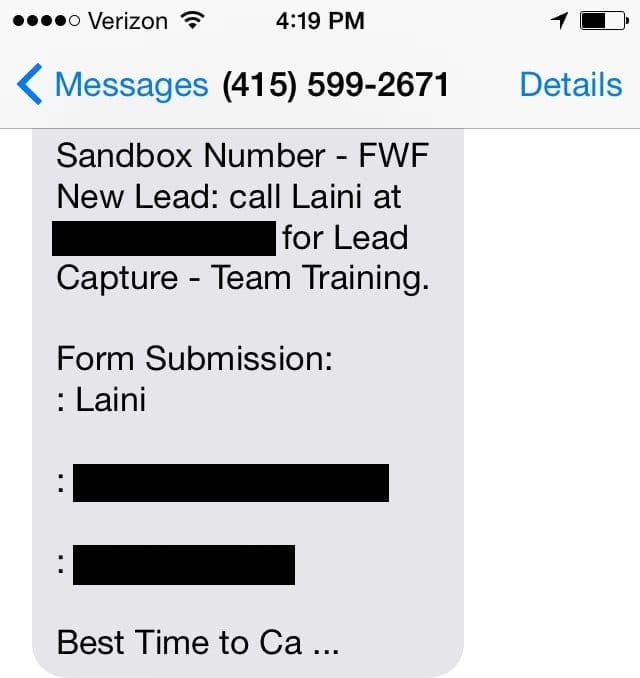 Going that extra step to personally reach out to a lead reflects well on your business acumen and how you orchestrate your company.
Please let us know if you have any questions about this new feature.