What To Do When There Is No Time For Marketing
Promoting your own business requires time. What if you're just too busy?
Fitness trainers know the feeling. They get into the office at 5 a.m., have a full day of work, and are out the door by 8 p.m. (if they're lucky). Aside from their actual job, trainers just don't have the time to promote and market their company.
With full schedules, fitness professionals often try to do their own online marketing. This creates two major issues:
Distraction from primary job
Ineffective Website Solutions
1. It is easy to get caught up about money. People see outsourcing as a waste, so they operate business on their own. This is dangerous! Unless you're superman, you will drive your company to the ground by trying to juggle too much. You need to focus on your own expertise. Hire professionals to do the rest and watch your company's sales increase.
To learn more, watch our friend Bedros Keuilian talk about "The 5% Rule" here.
2. There is more than meets the eye in fitness marketing. A website may look good, but does it have Search Engine Optimization (SEO)? Is it tracking your leads on a quarterly basis? If not, your site could be invisible. From hiring a fitness marketing company that uses these strategies, you can expect the visibility of your website to increase.
You need a qualified team of professionals to craft your fitness website.
Fitness Website Formula is fully equipped to handle your marketing needs. We take on the heavy-lifting of your marketing campaign, allowing you to focus on what you do best. With many years of experience under our belt, we have refined our skills to make your job easier, and your company more visible to prospective customers.
OnTheGo Bootcamp has seen a huge increase in web traffic since working with us. So far in August, they have attracted 1,858 people to their webpage. While the majority of their leads were based off of direct searches, a large percentage were also organic searches– meaning they were found through SEO keywords. Social and referral searches brought sufficient traffic to their website as well.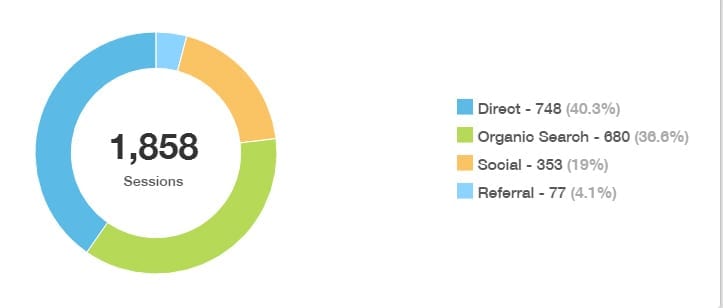 This is just one example of the dramatic increase that companies experience after working with us. Join our team and you could be next!
We get it, time is your best friend.
That's why we invest ours in helping you build business through highly targeted web-based marketing and communications.
For more information, visit our website or contact us
Like what you see?
Sign up for a free consultation, or give us a call at:
(800)-577-6322