Online Transformation Tracking Tool
Do you host Transformation Challenges?
We are introducing a new, easier and more efficient way for you to track all of your client's transformation progresses!
The Online Body Transformation Tracker is the first feature of its kind in WordPress, which is built right into your site within a reach of your fingertips. We are pleased to release it to all of you by the end of this month!
What Is It?
The Online Body Transformation Tracker is an online tracking tool for you to view your client's transformation progress. It's format is like that of an online journal.
Your clients can log into their account (on your website) enter in their weight, body fat percentage, waist size and progress photos, then submit their information. At the end, you can even have them submit a written testimonial!
They will be able to track their progress as many times as they want, throughout their body transformation journey. It is highly encouraged that your clients submit entries every week, if not every day.
Below is an example of how the tracking tool will look on your website.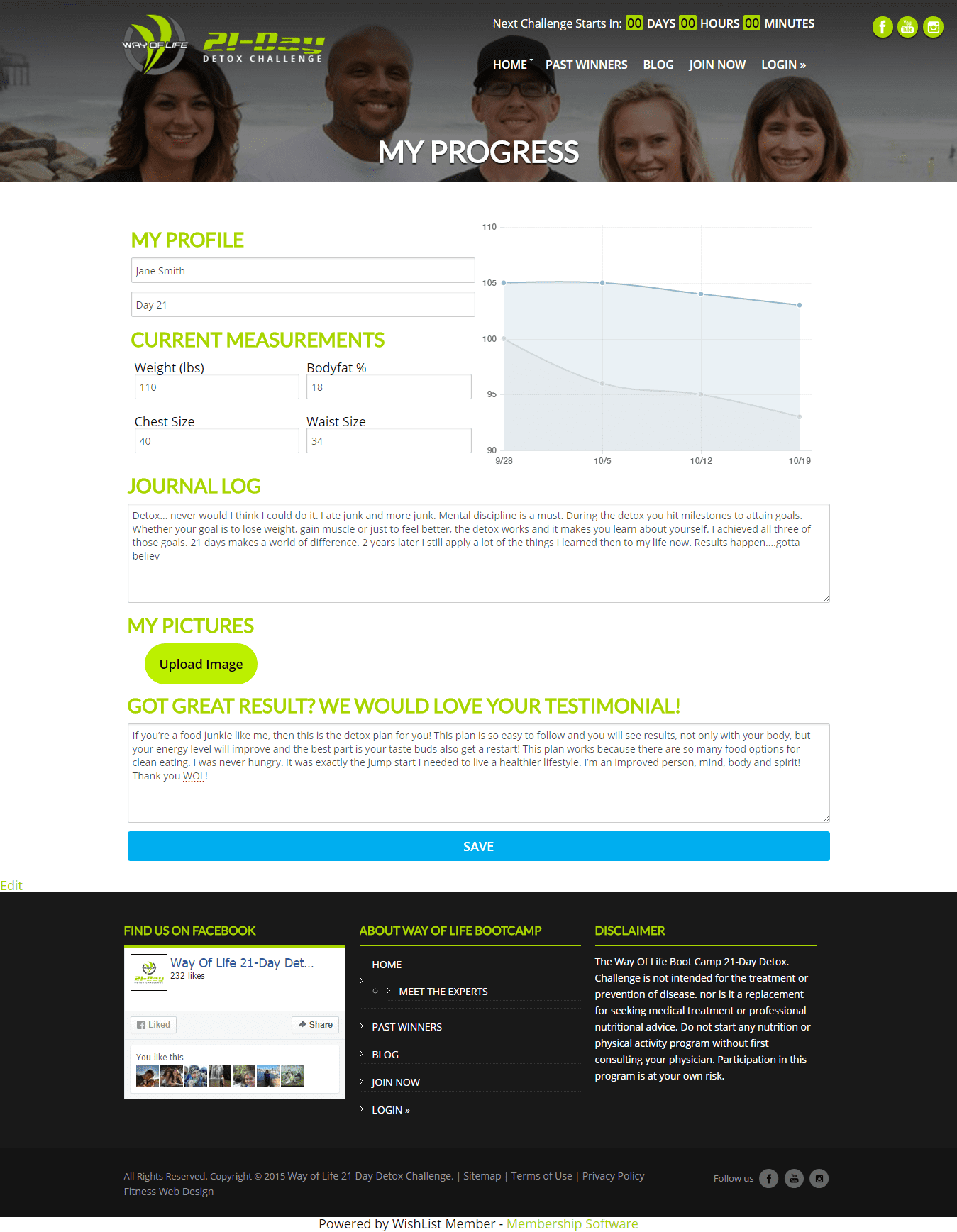 How Will This Help Me?
1. Big Time Saver – This new feature is a fun and quick way for your clients to track their own progress to remain accountable to themselves and to you, while helping you track their personal progress. 
2. Ideal for both online and in-person clients! – Instead of personally chasing down each client to track their progress, you can let the software do the work. You can access their information at any time.  
3. Convenience – Both you and your clients will have access to the tracking pages on your mobile devices. We are also planning on making this feature into our mobile apps.
4. Great Self-promotion – You will have access to client's social proof (before & after photos and testimonial after the challenge), making it easier for you to market yourself via your website, landing pages or social media. You can easily embed their testimonials just about anywhere on your site!
5. Fun for Clients – The online tracking tool is an excellent way for your clients to engage with and see the progress of your program.
Stay Tuned!
We will email all of you when the feature is ready to be added to your site! We are excited to implement this new tracking tool to your websites; we hope it will be useful for your businesses!