How To Solve A Weak Online Presence

At Fitness Website Formula, our mission is to make it possible for you to build, improve, and sustain your business. Every service we provide ensures your website's strong online presence.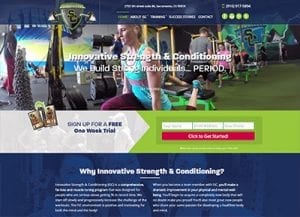 One of the biggest challenges holding back a lot of the companies we encounter is a lack of a strong online presence.

Having a strong online presence is crucial to a long term success of your company. You know that this industry has a lot of opportunity and growth. But, because of these low barriers of market entry, there are so many fitness businesses arising that the level of competition is fierce even among the large companies.
The top 4 fitness corporations earned less than 19% of total industry revenue in 2015:
| | |
| --- | --- |
| Company | Percent of 2015 Revenue ($30 billion) |
| Fitness International LLC (LA Fitness) | 6.6 |
| 24 Hour Fitness Worldwide Inc. | 4.7 |
| Life Time Fitness | 4.5 |
| Equinox | 3.1 |
Source: www.IBISWorld.com
This division of wealth is a lot smaller than what you might see in other industries. It shows that the fitness industry is a lot friendlier to smaller businesses. Most gyms only service a 15 mile radius around their location which limits the impact the large companies can have. Which allows for a lot of new entrants into the market.
So with so many players coming into the fold what do we do to make your gym, studio, or box stand out amongst the crowd?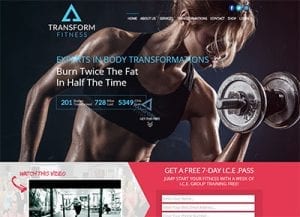 We drive traffic and visibility to your website by creating specific content in the form of:
Blog Articles

Newsletters & Marketing Funnels

News & Press Releases

SEO keywords
People typically use the internet to do their research about any number of things before they purchase it, no matter how they learn about it. If someone receives your flyer or hears about you via word of mouth, they will search for your website, social media presence, and online reviews. If they can't easily find you, they WILL move on. You cannot pass their screening process if they can't find you!
Some business owners feel that simply having a website is enough, but this is the bare minimum.
Your website should be the marketing platform where prospective clients can go to see your offerings and be able to sign up with no hassle. Your website needs to be able to:
Perform well across different platforms (especially on mobile devices!).

Have the ability to generate leads for your business.
Market your services in a professional way.

Be navigated easily or they will lose interest.
One of the best ways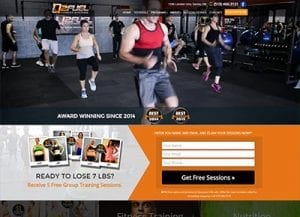 that your website can benefit your business is by optimizing it for search engines. We are experts at ensuring your website is among the highest results. This immensely improves your online presence and change of converting leads.
Our tested, easy to implement fitness website design formula is proven to generate high levels of growth and visibility for our clients.
Establishing a website for your fitness business that gives high results on search engines and generates reliable leads will  provide you the requisite tools to build your business and take it to the next level. Fitness Website Formula is here to provide that service. You are very busy people; let us worry about your website.