Testimonial Marketing Series – Part 2 (How to Use Them)
Last month, we covered the purpose of customer testimonials for small businesses and how to ensure they are benefits-driven. This month, we want to go over the integration of testimonials on your website and ways to obtain testimonials from your customers. It is awesome to have testimonials, but if they are not displayed correctly the purpose is diminished. In addition, it is one thing to say you want to use testimonials and another to figure out how to get them.
We are here to help you achieve successful testimonials that accentuate your web design and continually drive in new clients.
Testimonial Placement
It is important to display your customer testimonials in a manner that will attract people to view them, not turn them away. It is easy to crowd testimonials on your page or have them look scattered and unorganized. Although you want to place as many testimonials as you can, placing them without a plan defeats the purpose.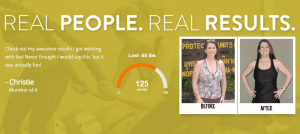 We constantly test our web designs to ensure testimonials are being portrayed and organized in the most efficient and results-proven way possible. By doing this we have some suggestions for testimonials on your website:
Place testimonials in a central location on the main page of the site
If you have many testimonials, list them below the key information on the front page or create a separate area on the site for them
Incorporate long and short testimonials
Video testimonials
Geo-target testimonials
Images
Source of testimonials
The Fitness Website Formula service incorporates all of these ways to obtain testimonial value on your site. We have a proven design for testimonials that achieves constant traction and we believe you should incorporate long and short testimonials. All of our sites are SEO based and geo-target testimonials to potential clients. Images are important for testimonials to further social proof, and we also encourage videos to provide a deeper personal element. Lastly, the source or name and location of your testimonials furthers the value by continuing to prove credibility and limit skepticism.
Obtaining Customer Testimonials
As you can see, testimonials are an amazing way to increase social proof for your business and drive in new clients, but how exactly do you get these testimonials. There are more ways than you probably knew to achieve testimonials from your happy customers.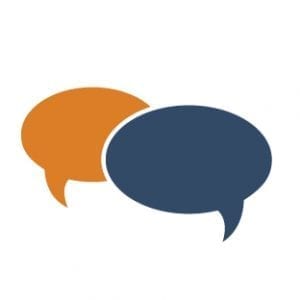 The most common and arguably easiest and best way is to reward your customers for their testimonial. Offering a free personal training session or another incentive will cause many of your customers to want to help out. Sometimes though, simply asking a thrilled customer is a good way because they could want to promote their success working with you.
Social media and other online sources are another way to obtain customer testimonials. Some examples are:
Facebook reviews
LinkedIn recommendations
YouTube video reviews
Local search directories
Niche review sites
Google alerts and social mentions
All of these sources are great ways to find leads to testimonials and require little effort. Social media is a powerful tool that can help your business grow and succeed in more ways than engagement and promotion.
Call to Action
One of the best things you can incorporate along with customer testimonials is a call to action. It is strategic to place "Free Consultation" or "One Free Week of Group Classes" buttons next to testimonials on the web page so it is simple for potential customers to get started. This diminishes the time or effort between deciding you want to try something out and taking the step to actually sign up for it. Placing testimonials in different areas of your website allows for  more call to action buttons for customers to decide to click on.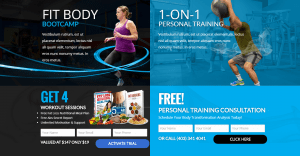 All of our web designs take advantage of call to action buttons placed prominently on the site. We have found that call to action buttons for a "Free Consultation" or "Free Week of Classes" are the main driving force for getting new leads.
Accompanying customer testimonials with call to action buttons makes an easy transition for people to take the next step after deciding they want to try your service. Making the process simple erases any leftover hesitation people may have before deciding to try your business out.
Last Words
Our goal is to ensure you have all of the tools necessary for a successful fitness business and that you consistently are increasing your clientele. We have top notch web designs that place you at the top of the game and above your competitors.
We understand the power of testimonials and the importance of their placement on your site. As we explained in part one of this post, our plugin Awesome Fitness Testimonials will cover all the bases of creating and presenting customer testimonials on your site. The purpose of testimonials is to generate solid and strong leads every month, and we are confident we can make that happen. Let us help you take your customer testimonials to the next level and use them to their highest power. Sign up for the Awesome Fitness Testimonials plugin today!