Before Fitness Website Formula…
Iron Fit San Antonio is a small group training gym located in north San Antonio, Texas. Two and a half years after opening, owner Erik Guerra decided he wanted to invest in increasing his online presence. His goal was to get new clients through his doors every week with minimal effort.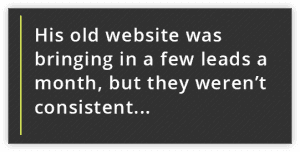 Erik decided to hire Fitness Website Formula after reading about how their industry-leading websites are designed specifically to sell fitness and help gyms like his experience business-expanding growth in addition to yielding a high ROI. One kickoff call was all Erik needed for FWF to understand his vision and what he wanted out of his website.  Erik was extremely satisfied to be working with the FWF team because they truly understood his vision and knew exactly how to transform his online presence.
After Collaborating With Us…
In just one year after launching his website, Iron Fit Antonio has grown from 120 members to 190 with a solid Return on Investment of 344%! He is now moving his gym to a larger location to accommodate his consistent stream of new clients. He gets an average of 61 new leads a month just from his website alone. In the last year, he has gotten over 9,000 website hits and has a rockin' 12.5% website traffic conversion rate. (Yes, you read it right… it's not a sales landing page, it's his own website!)
His revenue has increased by 158% and Erik is looking forward to seeing even more growth. Erik cannot imagine what his business would look like without his website and exclaims "I would not be in business without Fitness Website Formula's website. Our website pops out against competitors and my clients love it."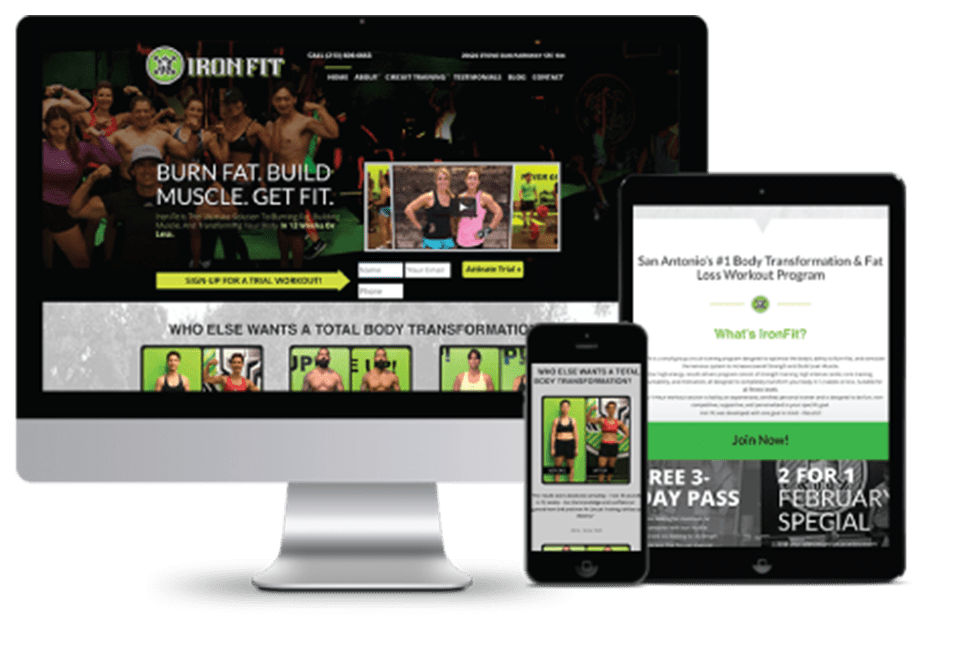 What a Difference!

Iron Fit San Antonio has so many new leads coming in that Erik sometimes cannot even call or email them all back in a timely manner. In order to address this flood of interest, Erik is working with the FWF team in order to implement a new automated lead follow-up system so he can keep up with the demand.
Erik describes Fitness Website Formula as "a plug and play kind of company." All I did was tell them about my company, my vision, and my goals. With minimal meetings and questions, "they brought that to life and I'm more than satisfied with the results."
Claire Sigler is our marketing coordinator intern from Pasadena, CA. She has a background in Public Relations and Marketing and is passionate about the fitness industry.