Before Fitness Website Formula…
Jack City Fitness is a partnership-based, results-oriented fitness center in Boise, Idaho. Owner Marshall Weber is dedicated to providing each of his clients with support and guidance to ensure they successfully reach their personal fitness goals. His clients are so satisfied and pleased with their fitness transformations that Jack City Fitness boasts an 87% client retention rate.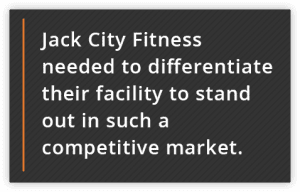 His biggest challenge isn't client retention, it's lead generation. Located in Boise, ID – home to the most gyms per capita in the nation, Jack City Fitness needed to differentiate their facility to stand out in such a competitive market. Providing a partnership business model allowed them to increase both their value and client retention rate. Marshall initially kept his design and marketing in-house but he quickly realized that it takes more than just a good color scheme and DIY marketing to sell fitness.
After Collaborating With Us…
After Marshall became tired of failed website marketing attempts, he decided to hire the web marketing pros at Fitness Website Formula. With our help, Jack City Fitness got a website and marketing overhaul and immediately started seeing the results they desired. Unlike the old website, the new one had a clear call to action, obvious selling points, and a streamlined explanation of their services. Within three months of the website launch, Jack City Fitness doubled their leads and now average 21 leads a month!
Marshall is grateful for all his new knowledge about website marketing and said "I have learned a lot from the FWF team. We are still growing and learning how to navigate through each phase of growth in our business."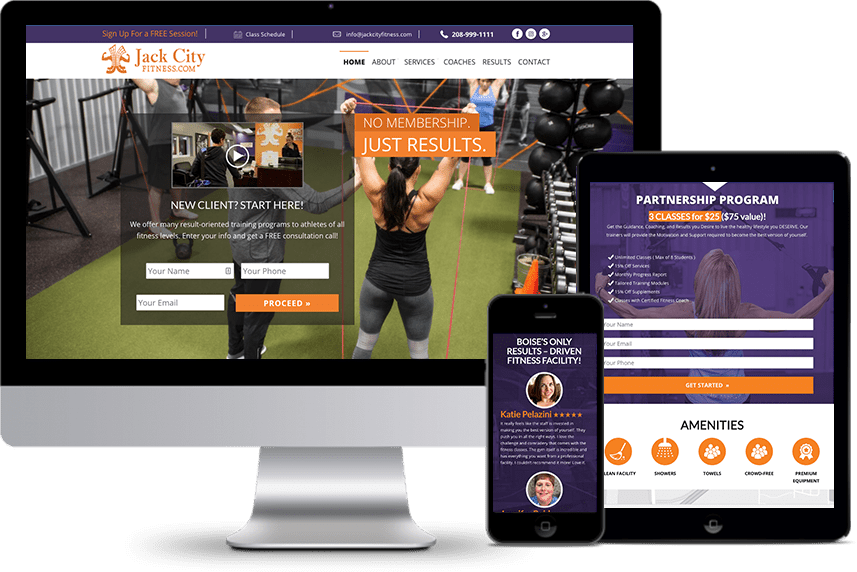 What a Difference!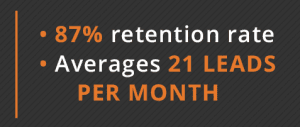 One of Marshall's favorite things about working with Fitness Website Formula is their dedication to understanding the client's business model and market. Jack City Fitness is growing at a rapid pace and the team at Fitness Website Formula is right there with it, providing site updates, marketing material, and new strategies for the constantly changing business. Marshall said they have  "the perfect promptness to communication and produce amazing quality websites."
As a business owner, Marshall is incredibly busy and has introduced his entire team at Jack City Fitness to the staff at Locus Marketing. He has been very pleased with how they can all work together to reach their goals. The excellent customer service has made a huge difference in his success of Jack City Fitness. Marshall noted that "the leads have been much more regular since working with Fitness Website Formula" and he is looking forward to seeing where the future of his business will take him.
Claire Sigler is our marketing coordinator intern from Pasadena, CA. She has a background in Public Relations and Marketing and is passionate about the fitness industry.