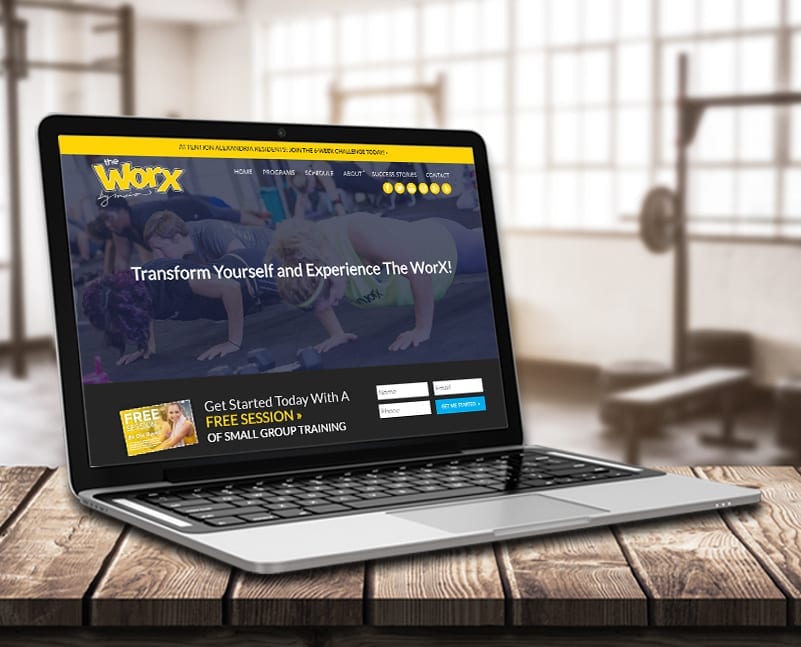 The Worx by Maia
The Worx by Maia's website averages 82 leads a month and gets 560% more leads than its old one. Maia's website really brings her studio to life with its streamlined layout and explanation of her services.
Maia claims that "Fitness Website Formula saved my business" and she is now looking to expand into a second location. Maia is also a mom and does not have time to do much marketing and find new clients. Since her website brands her as an industry leader in the Alexandria, VA fitness market, she continues to get new leads through her door every week just from her website alone without any extra work on her part.
Read the full case study
Iron Fit San Antonio
Two and a half years after Iron Fit San Antonio opened its doors, owner Erik decided he wanted to invest in his online presence. He wanted to get new clients through his door on a weekly basis with minimal effort and was intrigued by Fitness Website Formula's ability to automate leads.
As a result of his new website, Erik's gym has grown from 120 to 190 members. He got a 344% ROI and that number continues to grow. He gets an average of 61 new leads a month and a 12.5% traffic conversion rate. Erik attributes this success to Fitness Website Formula and says "I would not be in business without Fitness Website Formula. Our website pops out against competitors and my clients love it."
Read the full case study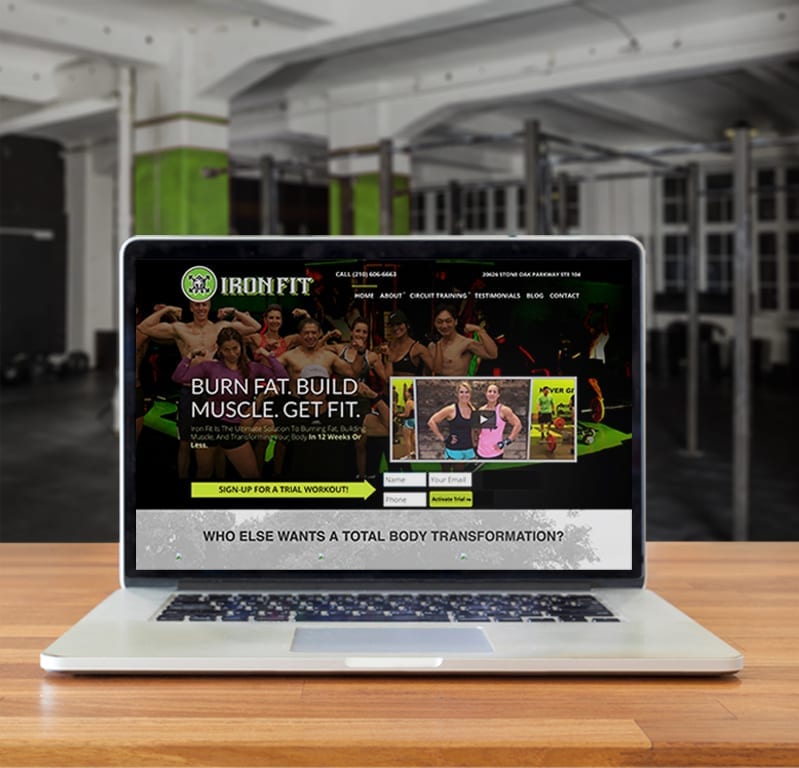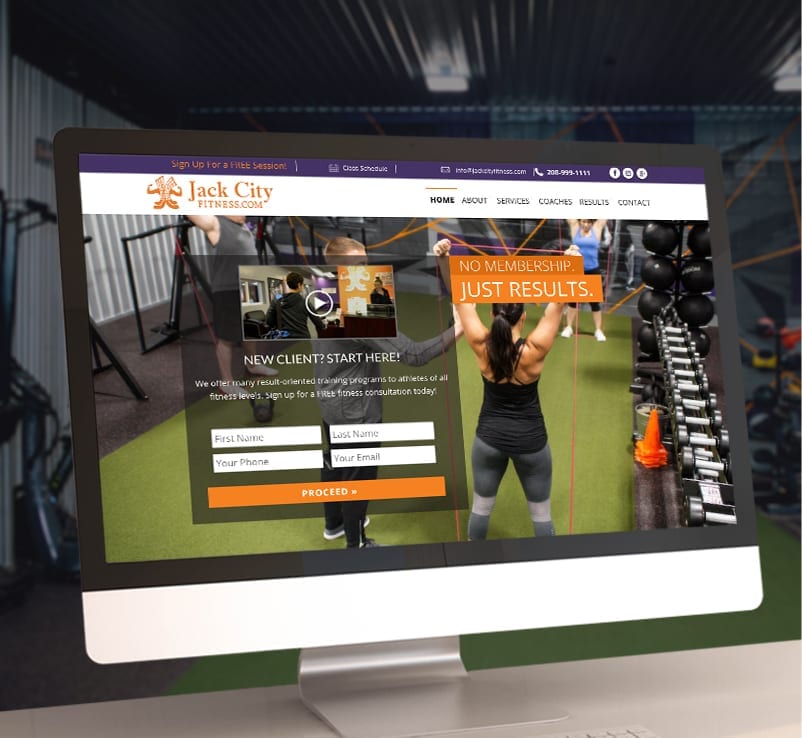 Jack City Fitness
Jack City Fitness is a studio in Boise, Idaho that boasts an 87% retention rate. Jack City Fitness has no problem keeping clients, but they had problems with lead generation before working with Fitness Website Formula. They wanted to boost their online presence so more people in the Boise area could hear about their awesome studio. Boise has the most gyms per capita in the nation and Jack City Fitness needed a way to stand out.
Within three months of the website launch, Jack City Fitness averaged 21 leads a month! The owner Marshall noted that "the leads have been much more regular since working with Fitness Website Formula" and he is looking forward to seeing where the future of his business will take him. His success can be attributed to his new strong online presence, attractive and easy to navigate website, and industry leading SEO.
Read the full case study
Bodies by Bristol
Bodies by Bristol's old website was not optimized to sell or bringing in a single lead. Once they hired the fitness marketing experts at Fitness Website Formula, their online presence and website effectiveness quickly turned around. Their new website is designed to sell and now gets an average of 40 new leads a month!
After working with Fitness Website Formula, Bristol immediately started seeing results. He was most excited with the number of new clients he was getting and remarked with satisfaction, "our lead generation and online presence is 10 times more than what we had with our last website and this is just the beginning. I'm very confident we will see even more."
Read the full case study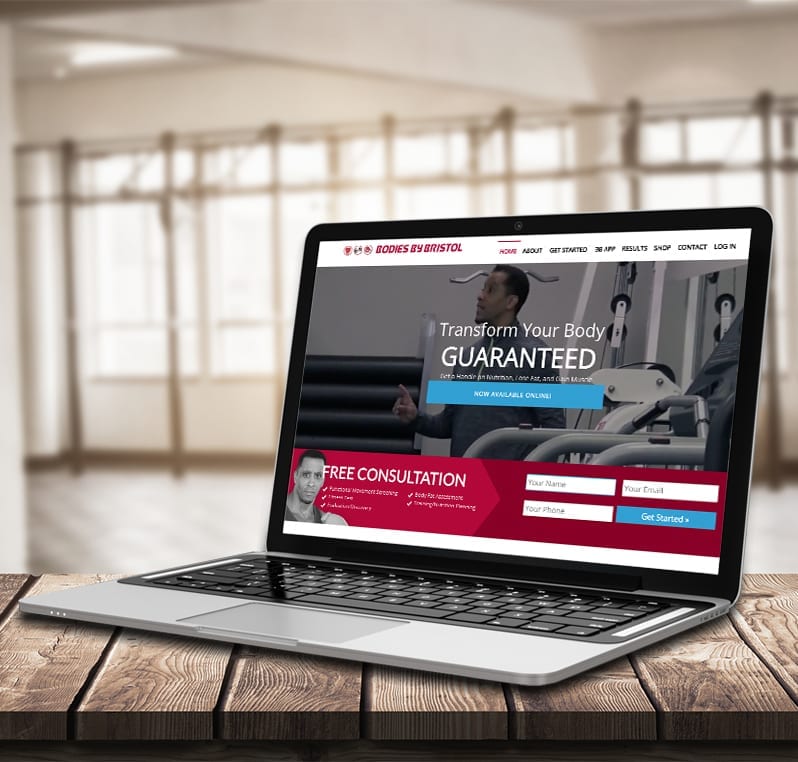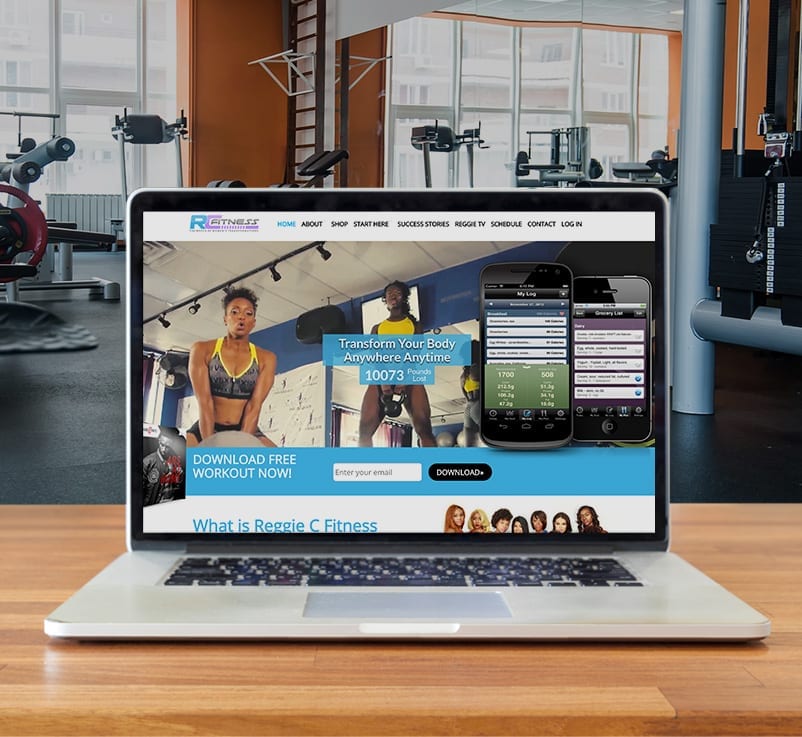 Reggie C. Fitness
Reggie C Fitness is an online coaching platform that decided to work with Fitness Website Formula to boost their online presence. Once the website was launched, Reggie C Fitness immediately started getting a large influx of sign-ups for his service and quickly became one of Fitness Website Formula's top clients.
Reggie C Fitness gets an average of 171 leads a month and got over 57,000 page views in the website's first year. He consistently gets monthly triple digit leads and is continuing to grow his online website. Reggie thanks Fitness Website Formula for the "astronomical growth my online coaching business has experienced."
Read the full case study
Revolution Training
After 11 years in business, Ahmad, owner of Revolution Training, decided it was time to upgrade his online presence and start automating his leads. After working with the team at Fitness Website Formula, the new Revolution Training website is now optimized to sell and brings in new leads to the boxing studio every week.
Revolution Training now gets an average of 66 leads a month just from their website alone. The clean website design with industry leading SEO makes it easy for anyone who comes across the site to sign up for deals and experience what Revolution Training is all about.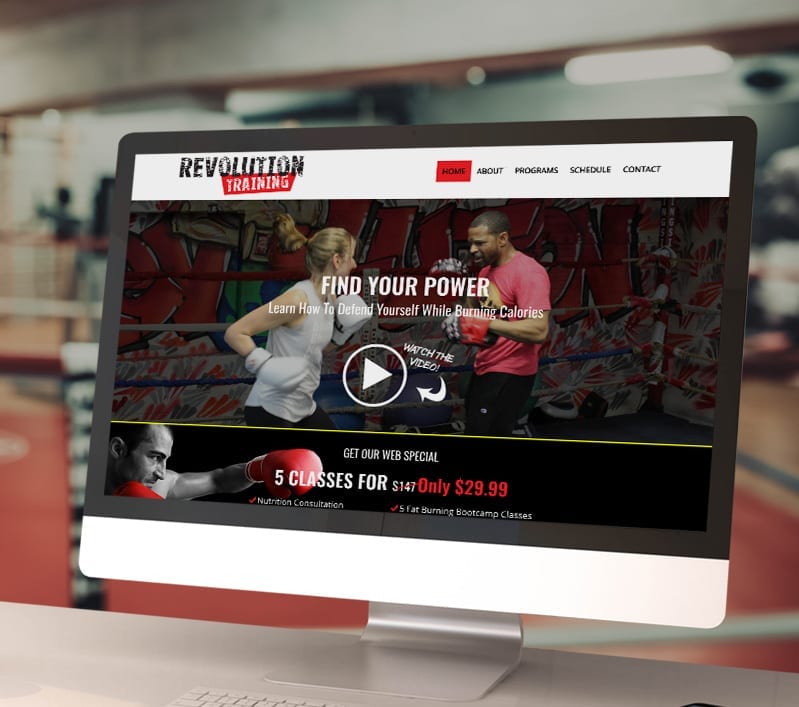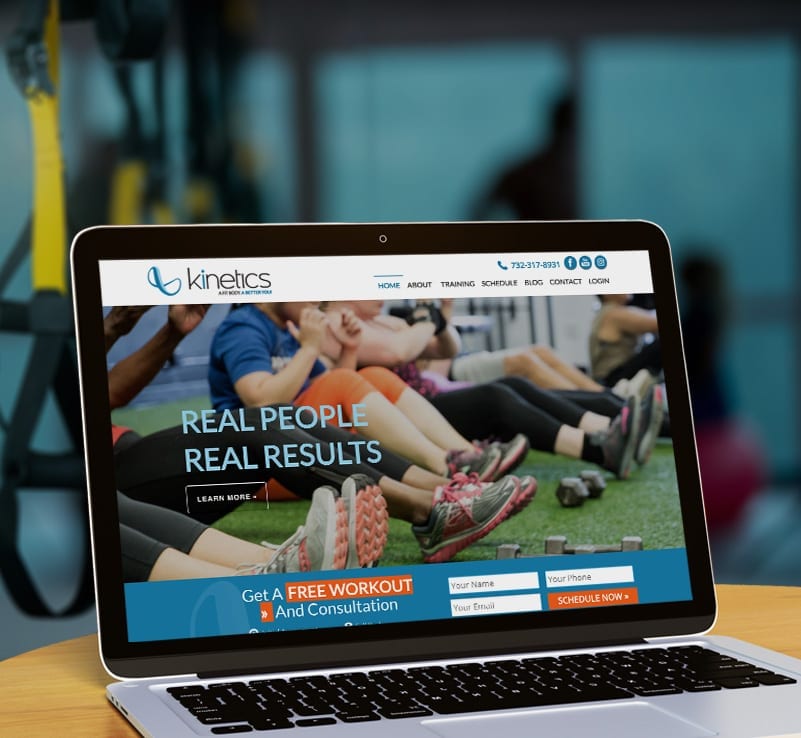 Kinetics NJ
Kinetics NJ is a workout studio in Highland Park, New Jersey that wanted to boost their online presence and get more leads through their website. Fitness Website Formula completely redid their website and branded them as industry leaders in the Highland Park area fitness market.
The investment in their online presence has paid off tremendously. Kinetics NJ gets an average of 46 leads a month and is continuing to increase that number. Investing in a quality website has helped the studio get more leads and interest in their business with the easy to use interface and design.