Fitness Website Formula saved my business! Getting my systems dialed down and having a website that represented us well helped us to grow. Don't even try this on your own! Shingo and his team are very personable. They go out of their way to truly customize your website to fit your needs.
Maia Carney
"Hiring FWF to build my websites was the best investment I've ever made for my business."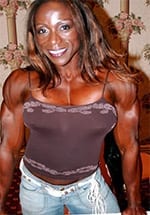 I've been working in the fitness industry for over 20 years and recently when I decided I wanted to take my personal training business to the next level I knew I had to get a professional website built in order to reach more potential clients.  When I met the guys at Fitness Website Formula at a fitness summit I was really impressed with what they had to show me and offer, so I decided to hire them right then because I could tell that it was just what I was looking for and I was not disappointed.  Hiring FWF to build my websites was the best investment I've ever made for my business.  These guys are just brilliant in the way they write and design your sales page to make both you and your business stand out. 
I'm so glad I met them first when I was looking for someone to build my website cause I don't think there's anyone out there that can do it better than them, these guys are genius.
I'm more confident in doing business now that I have a professional website that prospective clients can check out.  I've already been able to attract more leads in just the few short weeks my site's been up.
If you're just getting started or looking to take your business to the next level then I highly recommend you hire the FWF team to build your site.  It will be well worth your investment. They really work with you to make sure your site is designed to meet your needs and the entire staff was very friendly and easy to work with.
Thanks again to the entire FWF team, you guys are the best.
Desiree Ellis
Personal Training business owner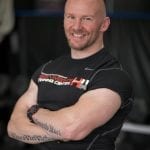 "My Retail Sales Have Almost Doubled In Just A Few Months..."
I cant say enough about Fitness Website Formula!  It was only back in October that I contacted these guys.  I was pretty new to blogging and didn't really understand how it could help my business.
How it has helped my business is in ways I never thought possible.  My retail sales have almost doubled in just a few months, customers look to me for information and help far more often, and my blog looks cutting edgegiving me an edge on my competition.
I cant say enough about these guys!
Rob King
Rob King Fitness
"I Highly Recommend Their Services!"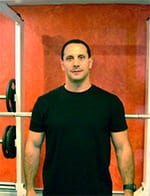 "Their team was very friendly and easy to work with and they set up my site very quickly. They also spent a great deal of time answering the many questions I had. I am very satisfied and I highly recommend their services!"
Charlie Remiggio
Yew York City Area - Owner of Fat Loss Programs
"I am forever grateful"
I am forever grateful to the site Shingo and his team built that set the tone for my business from the beginning that has led to this present success.  I will continue to recommend Fitness Website Formula for up and coming trainers/entrepreneurs who loved the site you created for me 🙂
Kimberly Linton
IFBB Pro, CPT, MBA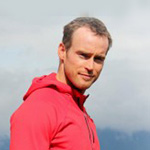 I am giving a 10 (as the service is EXCELLENT!), but I'm hesitant to give away my secret to any local trainers. I'll always recommend you guys to trainers outside my area. Shingo and his team build beautiful websites and integrate several SEO articles so your site get's found. They respond quickly whenever you need help.
Chris Meredith
"They Are Simply The BEST."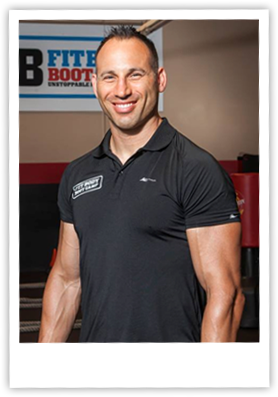 I really don't want to write this testimonial.  I'd rather keep Shingo and his team a secret from my competition.  But the fact is, I've used Shingo's team several times over the years and each time I am blown away.  When it comes to creating fitness websites, simply put, these guys are the best – by FAR!  Thank you Shingo, for everything.
Steve Hochman
Orange County Fit Body Boot Camp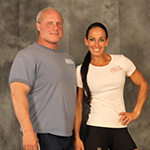 Awesome service, knowledge, and experience of working with fitness experts and filling our needs. They really, really know what you need to succeed online in a very crowded internet. Thanks Shingo. Very happy I chose to work with Locus.
Randy Woody
"Not Even A Month... I've Already Gotten More Than 10 new Clients This Week"
No one holds a candle to your company's customer service. I say that because I have a LOT of experience working with companies that make it extremely difficult to get help. Including a situation I'm in right now. So, I really, really appreciate you!
I've already gotten more than 10 new clients this week and I know it's because of the website!!! I'm stoked!!
I absolutely love my new site. As soon as I get some more sales, I'm going to have you all create my blog site for me!
Lou Bagnaschi
Owner of Bootcamp in CA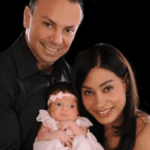 "They Are Reliable, On-Time And Friendly, Not To Mention They Have Helped Me Make a Ton of Money..."
As a business owner I don't have time to learn all the technical stuff. I am too busy working on my business and setting up systems. Their team did everything they said they were going to do and ON TIME for me like on auto-pilot. It was like night and day because I was tired of dealing with flaky people that took forever to get the job done. They are definitely a breath of fresh air and I highly recommend them to everyone.
Sam Baktiar
"Five Star Service For This Company, All The Way!"
FWF took my old golf fitness website, a website that didn't bring traffic, wasn't functional, and didn't help my business grow into a site that not only draws traffic, but tells a story and conveys my message.
Five star service for this company, all the way! From the beginning of the development stage of my site, up until this moment where I have put a new challenge in front of them. Creating a brand new site and incorporating the two together.
Having a web presence to be proud of feels great and has helped put me at the forefront of my industry!Seeing all the crap that flows through the internet these days, It's great to have found a company like FWF to trust!
Mark Avens
"This Is The Best Company..."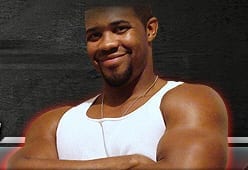 I would just like to say that Fitness Website Formula is the place to go to develop a site to your liking.  I went through two other crappy site builders that didn't do things I wanted or made me do all the work.  Then Chris McCombs recommended FWF and I have to say that this isthe best company.  The staff was friendly and it was a pleasure to work with.  They were always quick to answer all my questions and didn't wait a week to get back to me.  I just told them my ideas and they translated it into a nice blog page and a great logo.  So any fitness professional looking to have a blog that is superior go no further than fitness website formula.  Thanks to the staff that I worked with.  You guys are the best!
Raj Thompson
Owner of Cutting Edge Sports Performance
"Great Customer Service!"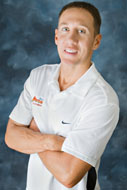 I think Shingo and the Fitness Website Formula team do a tremendous job!  I've been very happy with my Adventure Boot Camp site and blog you all created for me and also your great customer service. I tell lots of fitness professionals about you guys and refer many people to you. I'm not sure if they purchase from you all or not but I'll continue telling others good things and giving them your name and website.  I do know several other people who design fitness websites for cheaper but again, I like what you all do and wanted to check with you guys before I even talk with and get quotes from any other web designers.
They make sites like no one else I've seen and certainly know what they're doing when it comes to building websites that are effective. They're awesome to work with and I'm very happy with how my website performs!
Clint Howard
Tulsa Fitness Systems
"One of the Best Decisions I Made in My Business Career Is Dealing With Fitness Website Formula..."
My business is doing good!  Not exactly where I ultimately want it to be but it's definately moving in the right direction now!! The product has been fantastic.  I have to say that it definitely works as I am getting at least 1-2 prospects every day.
I'm very satisfied with the product and the fast service time as well. I really do appreciate all you have done for me so far!  Keep up the good job!
Dan Go
Boot Camp Business Owner in Torono, Canada
"It's A No Brainer To Go With Fitness Website Formula!"
The fitness website formula team deliverd exactly what they said they would in the time frame they said, which is VERY HARD to find. They delivered a better website for a cheaper price in a quarter of the time! REALLY NO BULL SHIT!
Bad Ass! I will definately be looking forward to working with the FWF team in the future. I finally have the bad ass web guy at an awesome price with great communication. It's a no brainer to go with fitness website formula!
Omar Morales
Boot Camp Business Owner in Orlando, FL
"I Would Recommend The FWF Team To Anyone!"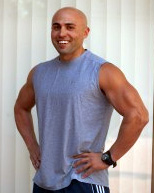 Dear Fitness Website Formula,
First of all I would like to thank you for the awesome website that you guys designed! From the get go your team was on the ball. Step by step Dana and the FWF team of designers were in contact with me walking me through the process. I couldnt be happier with the end result. My website is new, fresh, clean, and most of all very professional looking! I am ready to get my sales copy website up in the near future. I would recommend the FWF team to anyone looking for a top level fitness website! Thanks again!
Charlie Conefery
CPT
"Not Even A Week Since My Site Is Up - I Have Had 4 Leads Coming From It Already!"
"I really cannot even express how happy I am with the website that fitness formula created for me. My experience has been amazing and would recommend them to anyone in the fitness industry. The design team was creative and really took my vision and made it a reality. The sales copy was done perfectly. Most importantly the website was done in a timely manner and looked amazing. I have had my page up for not even a week and have had 4 leads come from it. I will be using their services in the future for designing postcards and other marketing materials. For anyone that is on the fence about hiring them just do it!! Take advantage of their services because they know what they are doing."
Bernadette
Maryland - Owner of Personal Training Business
"They Are Sincerely Compassionate And Took An Understanding To My Needs and Future Success..."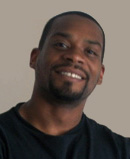 "First off let me say you guys at FWF freakin Kick-ass"  I've been trying to build this fitness company for the last two years and used two many different company's to build a website that works.  First I built my own…failure, The three other companies I used sucked.  I would ask for one thing, when I come to check it out it would be totally different then what I asked…total crap.  finally I found Fitness website Formula.
Relentless to hire a another web company but, what the hell.  Everyone from FWF was very helpful, From the start they had super fast respond time, really asked every single question to make sure that they were giving me exactly what I wanted.  Un-like other companies in the past Fwf had my new fitness site done in just days not weeks or months.
I've had so many people asked… who did your site?  Dude that's a really nice site, even people in other industries asked if FWF would build there sites (that just tell you, these guys are sick with the design and formats).
Not only FWF is the best fitness website building company, they care about your success.  
After recently been throwing money into other garbage sites  I was broke, but Fwf worked with me.  Having a new family and pouring hundreds to thousands of dollars into other no good sites which didn't even work half of the time;  I couldn't have done it without this FWF team.  They are sincerely compassionate and took an understanding to my needs and future success.
A web-site is a crucial part of your business, so when looking into web-sites do not go anywhere but Fitness Website Formula.  They truly are the best company and after working with them you too will feel a strong bond as I do.
Jeron Eptin