The Main Ingredients of Successful Fitness Websites
Here at Fitness Website Formula, we're always striving to give our clients the best service possible. We are constantly aiming to work closer while building stronger, lasting relationships with them. Our clients are our primary focus! We're always testing and improving our website formula so we can give them top-of-the-line service and results. By the end of the year, we're going to help generate over 1,000 new organic and well-qualified leads for our new launches.
How exactly are we achieving this goal? The services we provide for our clients is a set formula; we call it our "Five Pillars of Success". These pillars help market our clients sites so they can be successful players in the fitness industry.
---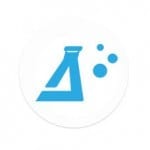 Pillar 1: Lead Generation
The 'formula' we created, which has evolved from our years of experience in direct response marketing for fitness professionals from various fields, helps generate more responses and creates more success for our clients. We use our conversion-driven and cutting-edge web designs to attract customers. We've found that websites are still one of the most cost-effective form of advertising and have a great Return on Investment (ROI). Think about a sale machine that works for you 24/7.
---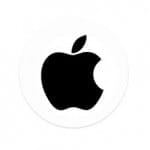 Pillar 2: Mobile Optimization
Studies have shown that more people are using their mobile phones or tablets to shop these days. We use this to our clients' advantage by ensuring their web pages are always optimized for mobile and tablet. Our clients' sites are fully tested and rank highly (usually a score between 70 to 90% whereas an average site is often around 30-40%) according to Google's guidelines.
---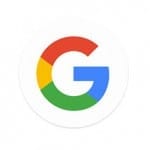 Pillar 3: Search Engine Optimization (SEO)
All of the websites we create have top-of-the-line SEO services to ensure our clients are highly visible in search engines, creating more web traffic in a targeted and sustainable way. Typically our clients' site rank at the top of major search engines, in some cases dominate the first 3 positions. In addition, our clients have access to robust analytics and reports of their traffic and ranking data.
---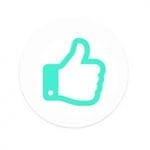 Pillar 4: Social Proof
People need more than promises of change from fitness professionals; they need to see people just like them transform before their eyes. That's why we've created an easy to use program called "Awesome Fitness Testimonials". Our clients can easily upload content (photos, videos) of their customer's progression onto their webpage, inspiring more leads to join their program.
Check out our Testimonial Plugin »
---
Pillar 5: WordPress
We use WordPress almost exclusively for site-building because not only is it easy for everyone to learn, but also our customers are not locked in to a certain proprietary software. WordPress is an excellent tool for our clients to use on their computer or mobile devices. It gives them control over their content if they want to quickly change or update their site to  stay relevant. Our tools allow them to create marketing  driven pages on the fly. Our features include: tracking leads, to see who signed up  for what from which marketing campaign, and Google Analytics a tool which tracks and reports to our clients about their website traffic.
---
Takeaway
These pillars have been proven over time to be useful and effective for our clients to generate leads for their businesses. We use our Fitness Website Formula while constantly aiming to provide more services and strategies to our clients to keep them successful in their industry.