Before Fitness Website Formula…
Before working with Fitness Website Formula, the Bodies by Bristol website was not optimized to sell and as a result it wasn't bringing in a single lead. The website was not user friendly and was designed by a web developer with no marketing experience. As a result, the website failed to do what it needed to do: increase leads and revenue. Bristol had obtained all of his current customers by word of mouth but knew his company had more potential to grow.
Bristol knew he needed to hire a web marketing company that understood how to sell fitness online, so he hired Fitness Website Formula. His studio got a brand new website that is designed to sell with industry leading search engine optimization, custom graphics, and a streamlined, user-friendly design. In addition to his sleek new website, Fitness Website Formula launched a Facebook Ad campaign and created several sales funnels to continue its marketing efforts.
After Collaborating With Us…
Bristol immediately started seeing results. He was most excited with the number of new clients he was getting and remarked with satisfaction, "our lead generation and online presence is 10 times more than what we had with our last website and this is just the beginning. I'm very confident we will see even more."
The web developers he had hired before did not understand how to sell fitness successfully. When he found Fitness Website Formula, he was pleased to discover that they had years of experience selling fitness and were "very creative." He noted, "any changes I needed were done quickly and precisely." FWF made the process so easy and "I felt like I could just put my thoughts out there and they would bring it to life."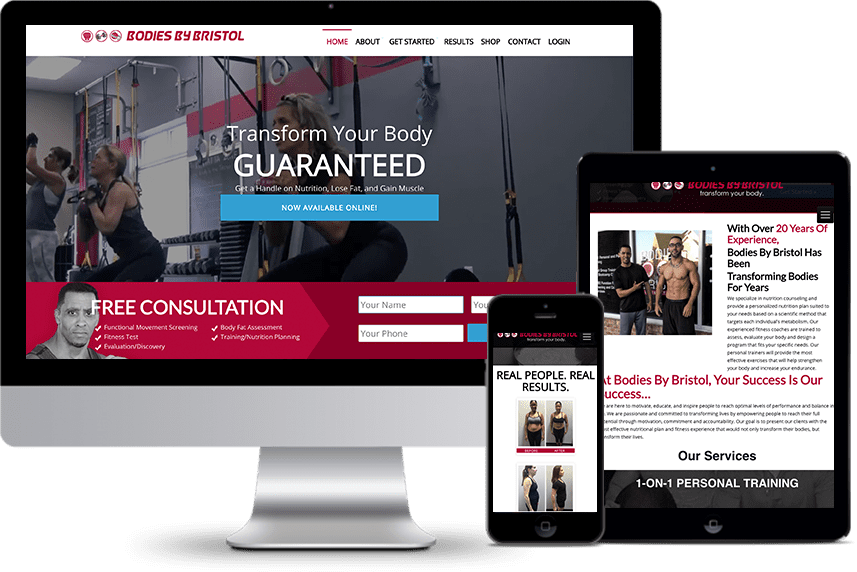 What a Difference!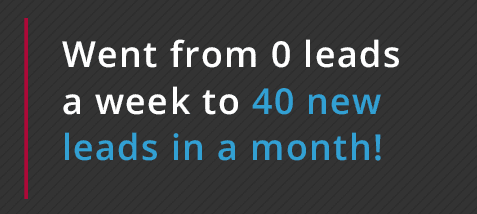 The new website FWF built allowed Bristol to market directly to his target audience, enabling his business to compete with many surrounding low-cost boot camps in the area. He was able to find the customers who wanted a more personal gym experience, not a large group environment with little individual attention.
In addition to increasing Bodies by Bristol's revenue, online presence, and gaining market authority, Bristol has more time on his hands now that his marketing is handled by an outside company with expertise in the fitness industry. Instead of worrying about how he is going to obtain his next leads, he is focused on training his clients and helping them reach their goals.
The way Bristol runs his business has completely transformed for the better, he explained that "The changes in my business are considerably different, things that would have taken me years to figure out have been accomplished within months with FWF."
Bristol is very impressed with his website and would highly recommend Fitness Website Formula's services to anyone looking to break their sales records and watch their business thrive. Bodies by Bristol got the competitive edge they needed to stand out among their competition and live up to their potential and you can too with Fitness Website Formula.
Claire Sigler is our marketing coordinator intern from Pasadena, CA. She has a background in Public Relations and Marketing and is passionate about the fitness industry.